Terry meets Kevin Bridges for Radio 4 Chain Reaction
It was a big thrill for me to be asked on to chain reaction on radio 4 when Caroline Aherne chose me as her interview subject. I've not seen Caroline for over ten years , although I did work with both her and Craig Cash on the indie music radio station KFM back in 1990 for a hort while and even suggested Caroline several times as a co-presenter for the Word and had her doing a competition strand called who's mother back in 1995 for my Sky show The Hit mix which was hilarious.
Sadly due to ill health Caroline was unable to initiate the chain by interviewing me , but it did give me the opportunity to choose and interview the person I consider to be the best up and coming young comedian in the UK , the wonderful and funny Kevin Bridges. We did the interview at The Dancehouse theatre Manchester and I have to say despite in the past interviewing famous comedians on the TV such as Robin Williams, Bill Hicks,Chris Rock and Dave Chapelle – that Kevin was by far the funniest comedian in an interview situation I'd ever dealt with and the Manchester crowd were wowed by his wit charm and down to earth humour. Have a listen and decide for yourself – this kid is a genius
Listen to the interview: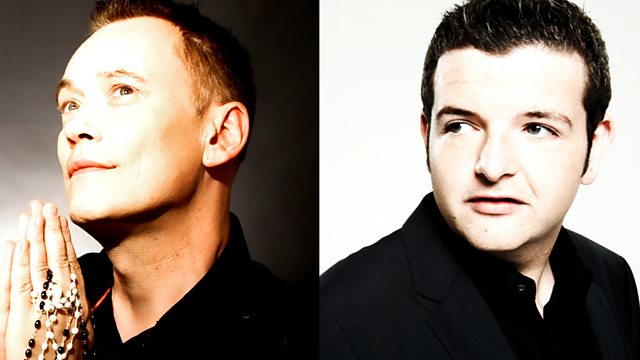 BBC Radio 4 – Chain Reaction, Series 9, Terry Christian talks to Kevin BridgesShare This!